Although there are many types of fencing styles, they generally can be divided into two main categories: traditional and contemporary. Traditionally designed fences are more orthodox and conservative, while contemporary fences have a more modern appeal.
What Are The Advantages Of  Contemporary Aluminum Fence Panels?
Maintenance is minimal to none
Aluminum fencing or screening is known for its low maintenance requirements. In contrast to wooden fences, aluminum fences require virtually no maintenance, so homeowners can spend more time enjoying their homes.
Exceptionally durable & easy to use
Another well-known fact about aluminum is that it is one of the lightest metals. So aluminum slats are relatively easy to deal with. A single individual can perform the entire task. The malleability of aluminum allows panels to be easily customized to meet local building code requirements.
A chemical-free process
Aluminum screens eliminate the possibility of nasty chemicals leaking out, keeping everyone, including pets, and garden plants safe.
Investing in your future
Aluminum is not as susceptible to the same culprits as steel or wood. Aluminum has a remarkable ability to resist rust, corrosion, and erosion.
Styles and colors to suit everyone
Whether it is powder-coated, bush cherry, or anything else one can desire, there is an extensive range of products that can be tailored to one's tastes and needs.
Budget-friendly
Compared to wooden slats and bricks or a wooden picket fence, one will spend significantly less with contemporary aluminum panels.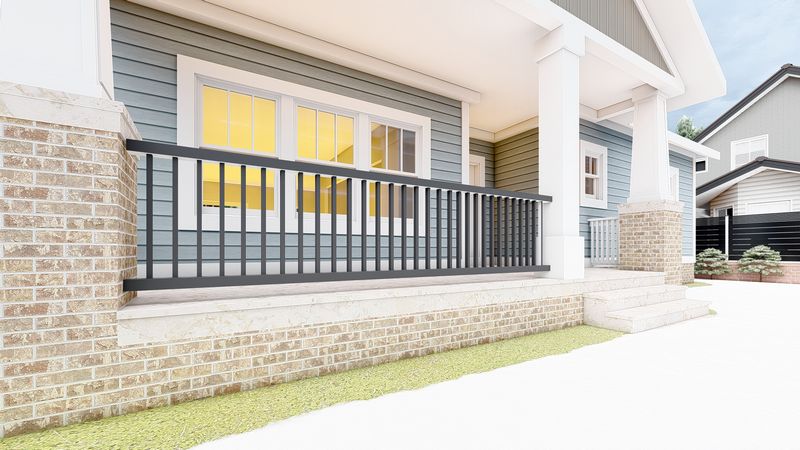 Alumission Contemporary Fence Panels
Despite the fact that fencing is primarily used to differentiate gardens and provide a useful border that we all respect, its importance should not be overlooked. You may have a significant impact on your garden's appearance by choosing the kind of fence you have.
Modern fence panels from Alumission are crafted in the United States and come in a range of colors and designs. Both in terms of design and durability, our panels are unique. We use high-quality materials that are heat- and water-resistant, peel- and rust-proof.
What Is Trending Now?
A colorful two-tone fence: Make your fence stand out by using two colors. Make bright-colored flower arrangements and furnishings stand out by darkening the bottom. Using only a little masking, one can achieve a crisp line between divisions.
Using space to soften the look: You might not want to install complete fence panels if your house is not visible from the street. Slatted fences are a gentle way to define a garden's boundaries without feeling constricting. There are small gaps between the panels that provide a glimpse of the greenery beyond, thus expanding the view of the garden while framing it.
Final Thoughts
Alumission's modern fence panels can improve the safety and security of your home while also adding a beautiful aspect to your yard. Choose the right style and material for your needs and budget with the help of our experts, and you will be happy with the results. Please contact our team today to learn more about our services and to receive a free quotation. We look forward to hearing from you!