How to install: Assembling Fully Framed Gate (for sliding or swing gate)
How to assemble a fully framed aluminum gate? This building should be used for all sliding gates or swing gate the are longer than 5′ to gen an extra support. Follow these 10 easy steps and build a beautiful modern swing or sliding aluminum gate. No welding or special tools are required. Watch the video, read the steps or download and print the instruction sheet to have it with you on the job.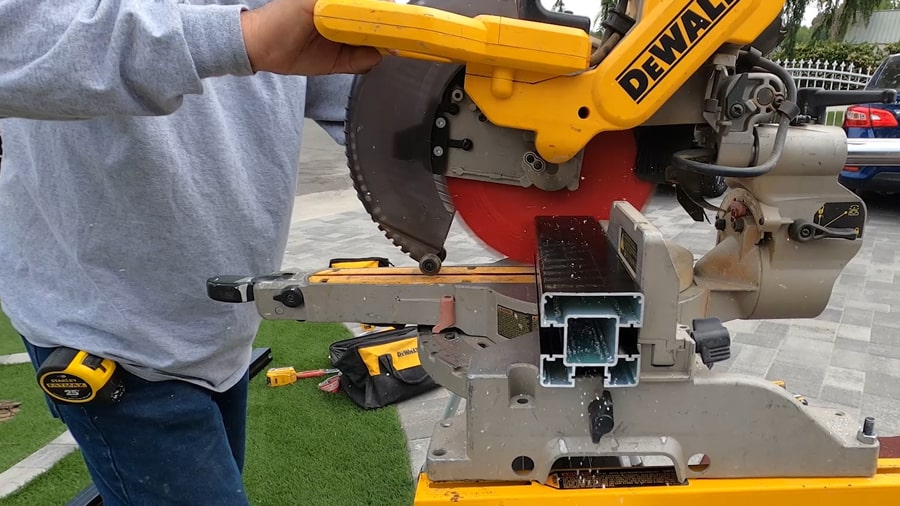 Step 1:
Cut the top and bottom horizontal aluminum posts to the desire gate's length. Before cutting insert 3 post covers for each post.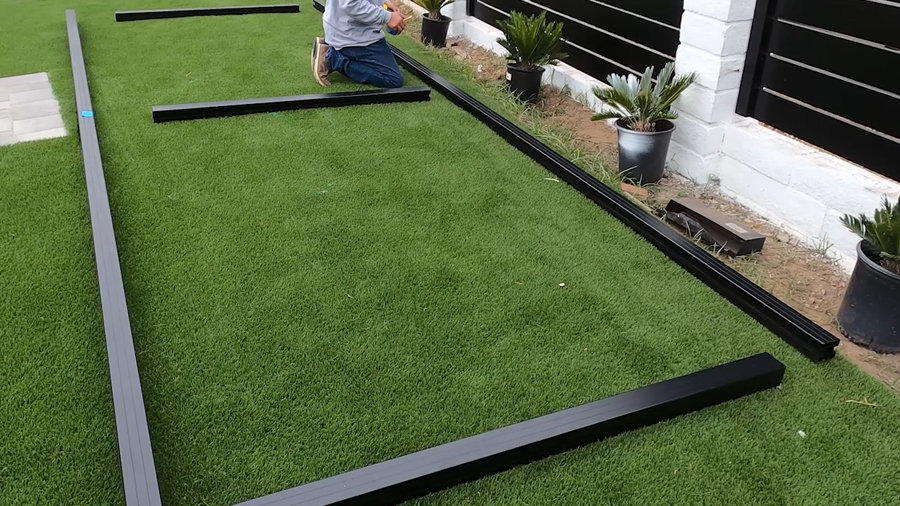 Step 2:
Insert two post covers for each side post (one post cover for each center post if you have any) before cutting. Cut the vertical aluminum post 5.5" shorter than the desire height of the gate. (For aluminum gates that are longer than 6' use a center post or posts, the slats should not be longer than 6')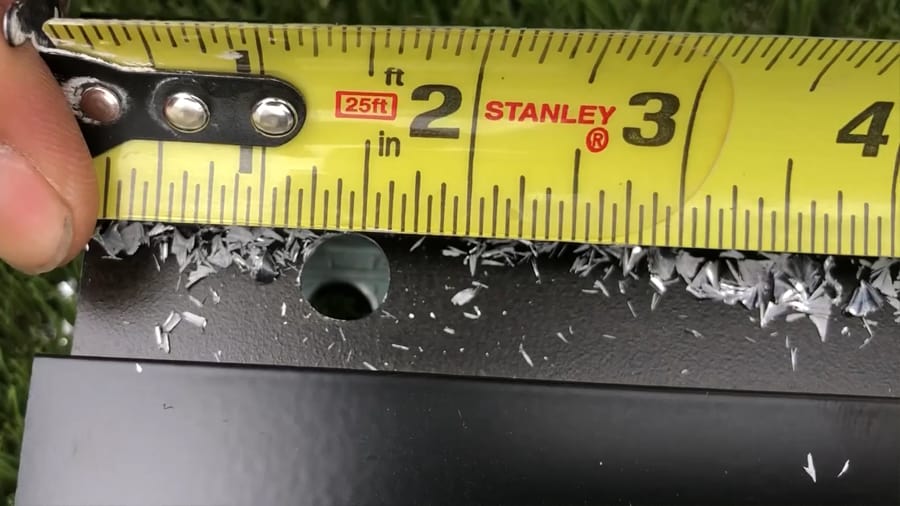 Step 3:
Using 3/8" drill bit, make holes 1 3/8" from each end of the bottom and top posts from side to side. If center post is used, make holes in the center of the horizontal posts too.
Step 4:
Insert the 3/8" bolt to the 3/8" hole from the bottom of the vertical bottom post and screw in the connector from the other side. repeat for both side and center. Do not screw it all the way.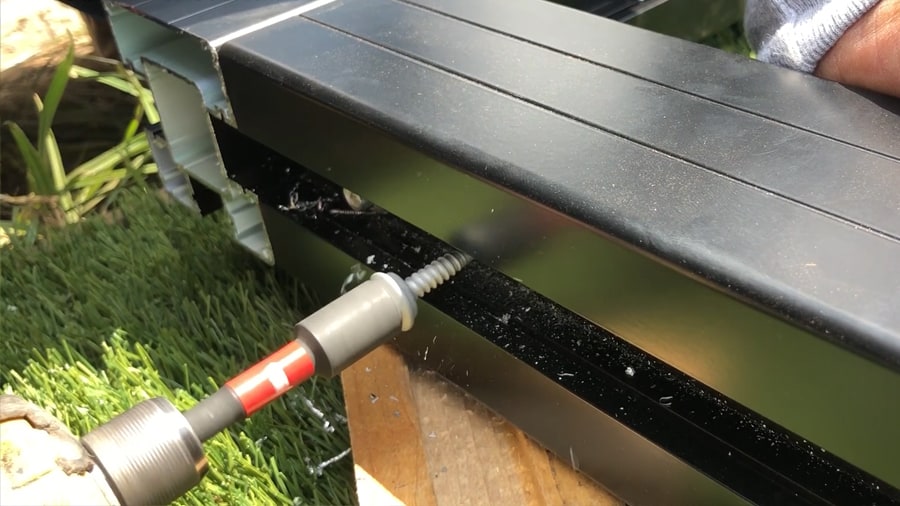 Step 5:
Slide all vertical posts to the connectors. Hold both vertical and horizontal posts together and use 2 self-drilling screws for each connector to secure the connector to the vertical post. Drive the self-drilling screws from the unused post's channel. Once the connector is secure in place tight the 3/8" bolt from the other side. Do not overtight.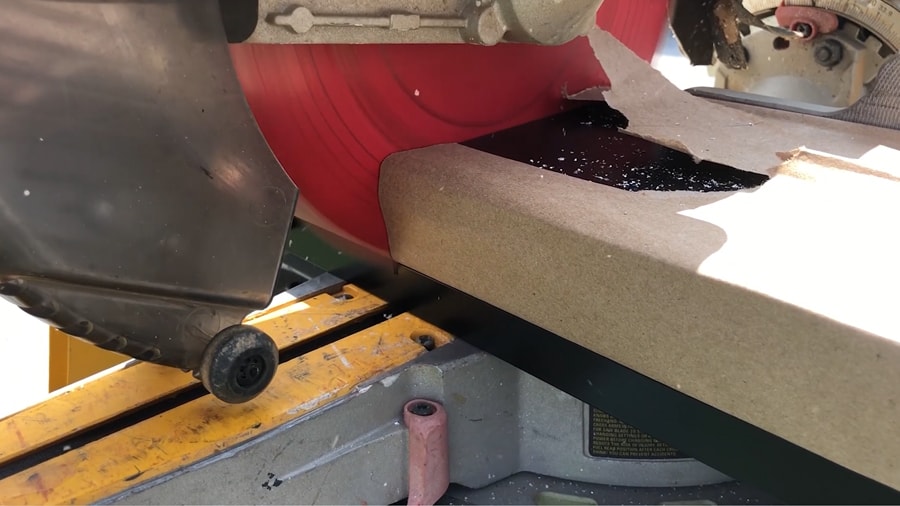 Step 6:
Measure the space between the vertical posts including the inside of the channels and cut the aluminum slats to size.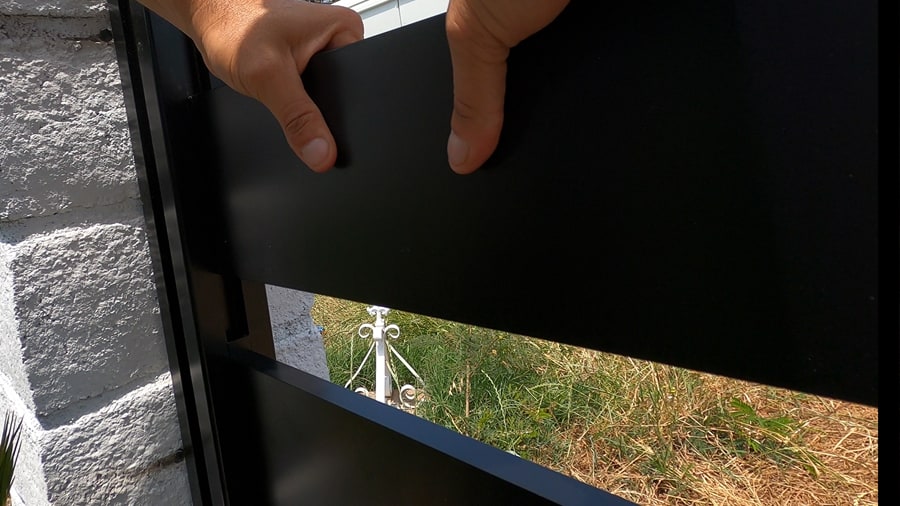 Step 7:
Slide in the first aluminum slat from both side at the same time, make sure it is all the way down. Secure the slat from both sides using an L bracket and self-drilling screws. Keep sliding the spacers and slats for the desire design. Use the L brackets every 1'-1.5' of slat's height.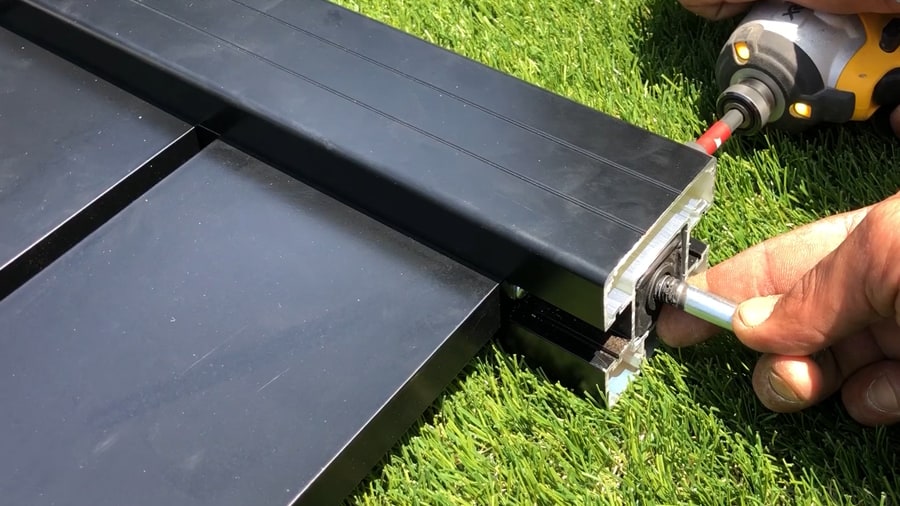 Step 8:
Connect the top horizontal post using the connectors same as you did with the bottom post (step 5).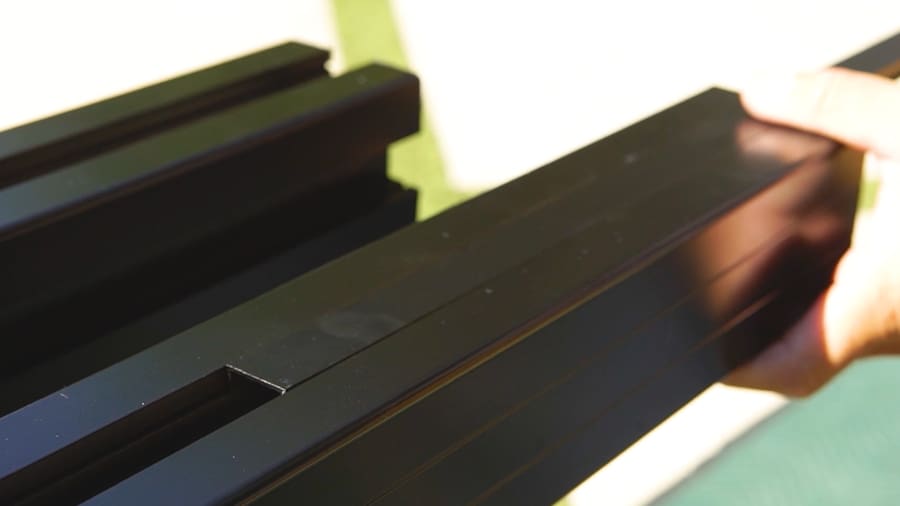 Step 9:
Cut to size 3 post covers for the horizontal posts (top and bottom) and slide them in.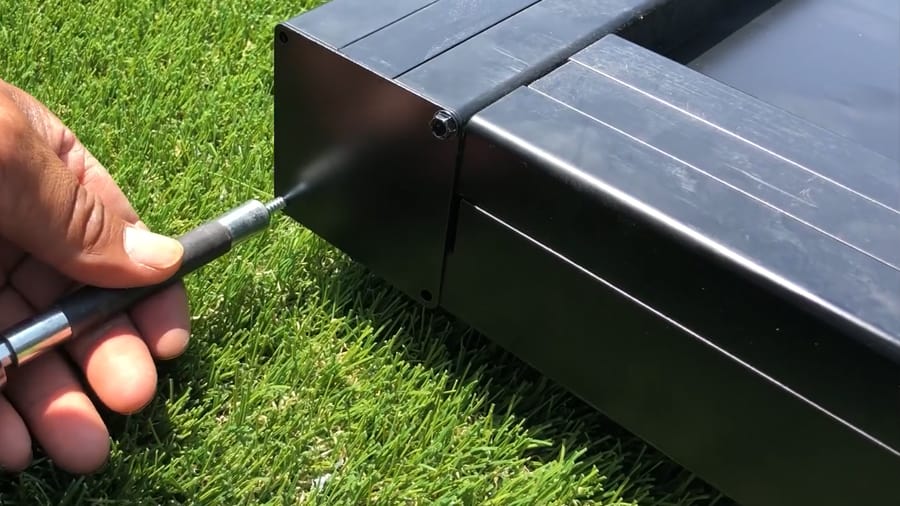 Step 10:
Using #8 screws attach 4 flat caps on the top and bottom from both side of the gate.